January 22, 2018
Chairman of BEKRAF Challenges Local Startups to Level Up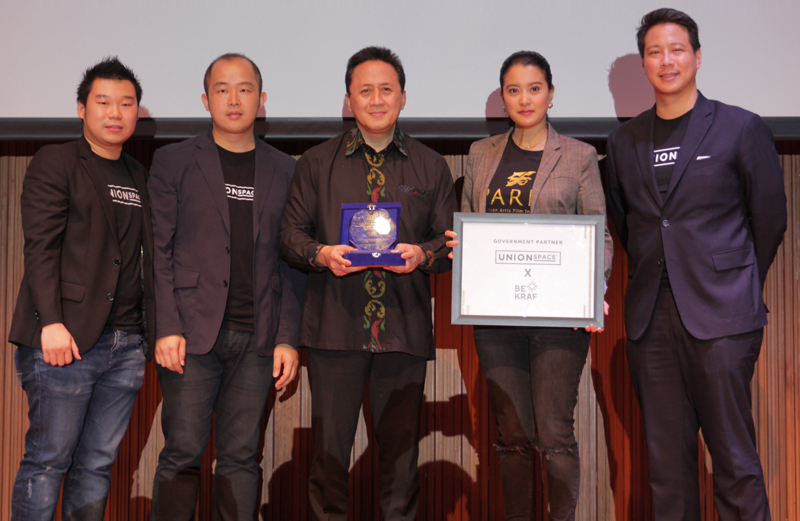 Chairman of Creative Economy Agency (BEKRAF), Triawan Munaf hopes co-working space provider, UnionSPACE to be able to collaborate and support local startups to level up their companies.
"UnionSPACE must participate in helping local startups to go to the next level, to go international. The existing ecosystem must be able to help local entrepreneurs to expand their networks abroad and will eventually lead to massive growth in business collaboration," Triawan stated when giving a speech as the keynote speaker in UnionSPACE Grand Launching in Jakarta.
According to Triawan, this can actually happen as all members of UnionSPACE in Indonesia and abroad are connected by UnionSPACE's online platform called "Entreprenity". This will enable the members to share their business activities and inspire each other as well as to collaborate.
"This is the era of synergy and collaboration. In the future, UnionSPACE can provide local and international company incorporation service, the service that has been provided by their centers in Malaysia and Philippines," Triawan hoped.
Triawan also added that by giving company incorporation service, it will really help entrepreneurs especially in the startup scene. In addition, Triawan asks UnionSPACE to support BEKRAF office to create a working environment that can boost productivity and creativity.
"It would be such a good idea if UnionSPACE support the BEKRAF office, so we can create the future of work," Triawan added.
UnionSPACE is now working together with Jakarta Government to build co-working space in City Hall and to accelerate Jakarta Creative Hub. Besides that, UnionSPACE is also working together with Telkom, Aftech and Parfi56 to maximize the potential of Telkom's property. With the support from Kejora Ventures and GAN, the co-working space provider focuses on developing its business in Southeast Asia.
As we know, Kejora Ventures is the most active startup investor and has invested in top-ranked startups such as Investree, Cekaja.com, Qareer and Pawoon; and they just announced their investment of US$100 million to Southeast Asian startups. On the other hand, GAN Konsulindo oversees Plug and Play Accelerator Program from Sillicon Valley which was appointed by President Jokowi on his last visit to the US a while ago.
COO of GAN Konsulindo, Edwin Prasetya Gan stated that co-working space provider, in this case UnionSPACE, must give additional values in local industry.
"The Government and entrepreneurs must work together to create good industry environment. With the collaboration that has been maintained this whole time, we know that the digital economy environment in Indonesia can actually contribute significantly to the national economic growth," Edwin added.