February 6, 2018
UnionSPACE Debuts Its Coworking Hub in Bangkok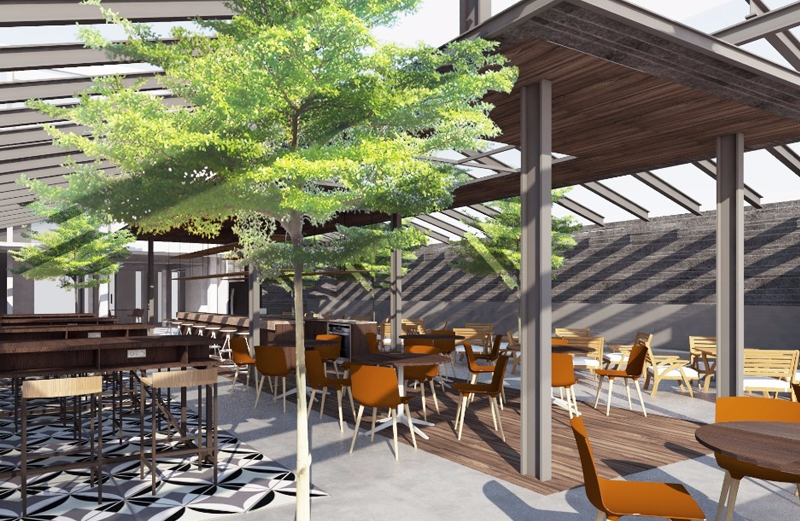 UnionSPACE, possibly the largest co-working space and business solution provider in Southeast Asia, will further extend its reach by opening its first co working space in Thailand, Bangkok with the recent funding by Kejora Ventures and Gan Konsulindo from Indonesia.
At the recent grand launching of UnionSPACE, group CEO, Mr Albert Goh announced their plans to serve entrepreneurs in 20 capital cities of Southeast Asia by 2020 and the opening of its hub in Bangkok comes just weeks after UnionSPACE grand launching on 18th January 2018. Kejora Ventures and Gan Konsulindo - two of most active private investment companies in Asia, invested into UnionSPACE with their believe that UnionSPACE, "Platform for the Future of Work" will be able to effectively help entrepreneurs expand their businesses across Southeast Asia.
UnionSPACE, brand new hub in Bangkok will be opened in May 2018, at the strategic location in Ekkamai, one of the hippest location in Bangkok. This first center in Bangkok will be able to accommodate entrepreneurs who need a place where they can concentrate on their work and expand their business and network.
"We have chosen Bangkok as our next site to build the UnionSPACE ecosystem because we see so much talent and potential in this market," said Albert Goh, CEO of UnionSPACE. Albert also said that it is UnionSPACE intention to create the best business ecosystem for Thai entrepreneurs to thrive.
The four-story facility will be equipped with modernly designed co-working space with all the amenities just around the corner such as lounge area, meeting rooms and a recording studio to support members' activities. Rooftop coffee shop will be available to unwind and chat while looking over the dazzling view of Bangkok.
"We hope Thai startups and businesses can leverage on our network in SE Asia to expand their business outside of Thailand and vice versa," said Albert Goh.
UnionSPACE is not only a coworking space provider, even further, it is a catalyst for the creation of strong ecosystem and collaboration between parties to support each other to succeed.
Members are given the chances to actually improve their network and skills by engaging with UnionSPACE board of advisors that consists of aspiring experts and industry leaders through mentoring sessions and seminars or talk shows.
In Jakarta, Kuala Lumpur and Manila, UnionSPACE has succeed creating business ecosystem through events where members can learn from aspiring entrepreneurs and experts in seminars, expand their network through monthly and weekly networking events, all are dedicated for the betterment of the members and their businesses.
According to Albert, Building the right business ecosystem where entrepreneurship is accessible for everyone is the reason UnionSPACE was invented. Because through entrepreneurship, job opportunities can be created and each country's economy can be improved and sustained.
UnionSPACE is currently present in 5 locations in Jakarta, 3 locations in Manila and 1 location in Kuala Lumpur. Serving more than 24,000 aspiring entrepreneurs with purposefully engineered work space, boutique service office, multi media space and integrated business services like company incorporation call answering service and more.