April 25, 2018
The Largest Co-working Space in Indonesia Joined Telkomsel in Organizing The NextDev 2018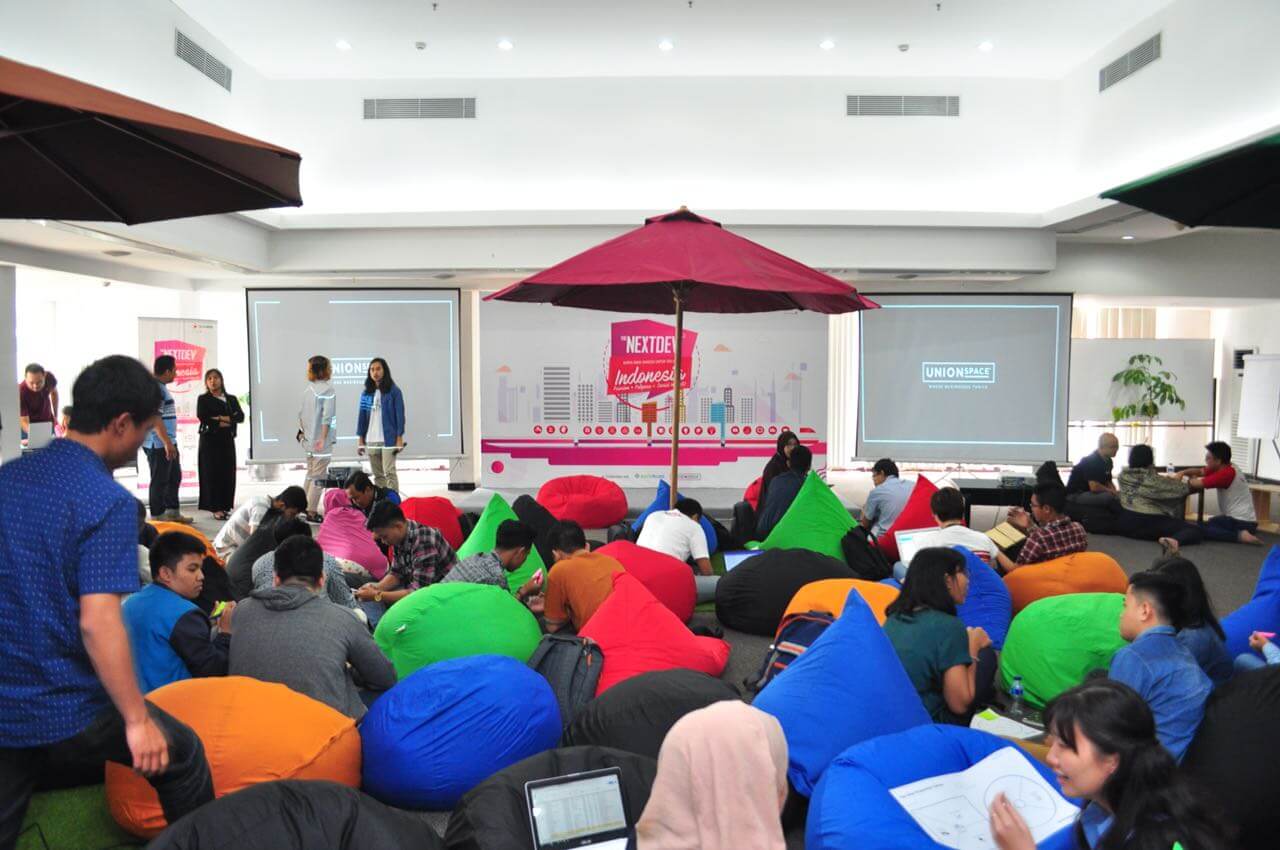 NextDev x UnionSpace
Startup in Indonesia has improved rapidly supported by many institutions, figures and organization. One of those is Telkomsel that supports startups improvement with its program called The NextDev.
This year, Telkomsel is organizing their program, The NextDev for the fourth time. Through The NextDev Talent Scouting and The NextDev Academy 2018, Telkomsel is inviting all startups to give positive social impact for Indonesian people.
Ririek Adriansyah, President Director of Telkomsel, said that through The NextDev, Telkomsel encourages and strengthen the applications created by the startups that participate in the Talent Scouting and the Academy, so they are able to initiate a breakthrough that will give positive social impact for the betterment of Indonesia.
The NextDev Talent Scouting is where startups that develop application to facilitate people's lives directly in many aspects, such as education, government, environment, health, transportation, tourism, energy, agriculture and trade.
In this year's The NextDev, Telkomsel is working with UnionSPACE to prepare and develop training material, scoring system and screening the submitted pitch deck.
UnionSPACE is the biggest co-working space provider in Indonesia that supports entrepreneurs and business owners to expand their businesses in Southeast Asia. Other than that, UnionSPACE has a lot of experience in organizing seminars and workshops mostly dedicated to entrepreneurs and business owners.
All participants of The NextDev will receive training that will be held from April to October 2018. During this training, all participants will gain insights to improve their application, and, eventually give huge social impact for Indonesia and its people.
The NextDev Academy aims to give self-improvement training ranging from business strategy, design print, branding, product development, investment, to digital marketing.